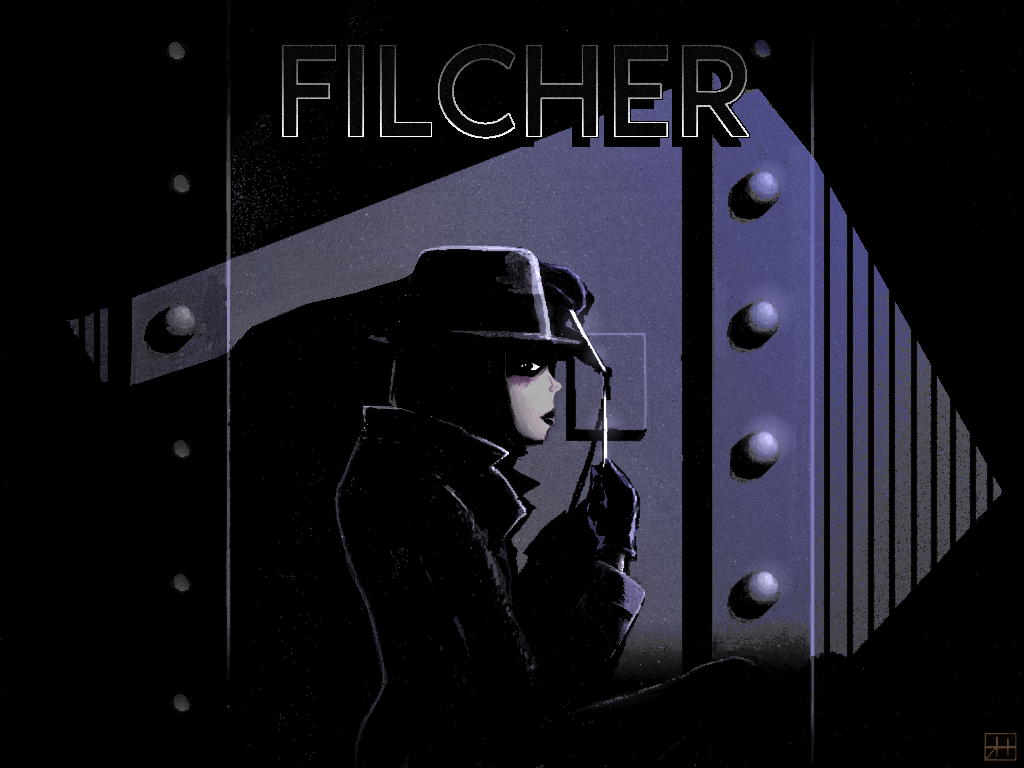 Filcher is a first-person, 2.5D, mission-based stealth game which puts you in the click-clackety shoes* of Sporey, a freelance thief operating in the dark old city of Malmburg. Sneak into guarded buldings, gather loot and incriminating evidence, and escape before things get too hot.
SLIP THROUGH THE SHADOWS
Your visibility depends on how much light you are in, and whether you are running or crouching. A simple light-gauge at the bottom of the screen shows how well hidden you are.
SAFE AND SOUND
Sound travels realistically through the environment, and your footsteps make more or less noise depending on your speed and the floor type (metal and marble are loud, while grass and carpet are quiet).
MUST'VE BEEN RATS…
Enemies react to what they can see and hear, and can be avoided, distracted or knocked out. You can tell where and how alert they are by listening to their footsteps and utterances.
TOOLS OF THE TRADE
Sporey's arsenal includes a trusty blackjack, a dartgun which shoots tranquilizer darts, lockpicks, an electric torch, flashbangs for emergencies, and noisemaking wind-up toys for distraction.
MISSION FOCUSED
The story unravels over a number of lovingly hand-crafted missions, each packed with loot to steal, guards to outwit, documents to read, security systems to master and secrets to find. You are only required to complete the main objectives in each mission, but stealth and exploration are rewarded with a higher mission score. The highest rating, "Ghost", requires you to find all loot and secrets without alerting or knocking out anyone.

*) Because a skilled thief doesn't need to dress sensibly.